février 14, 2023
Software Heritage in 2022: full speed ahead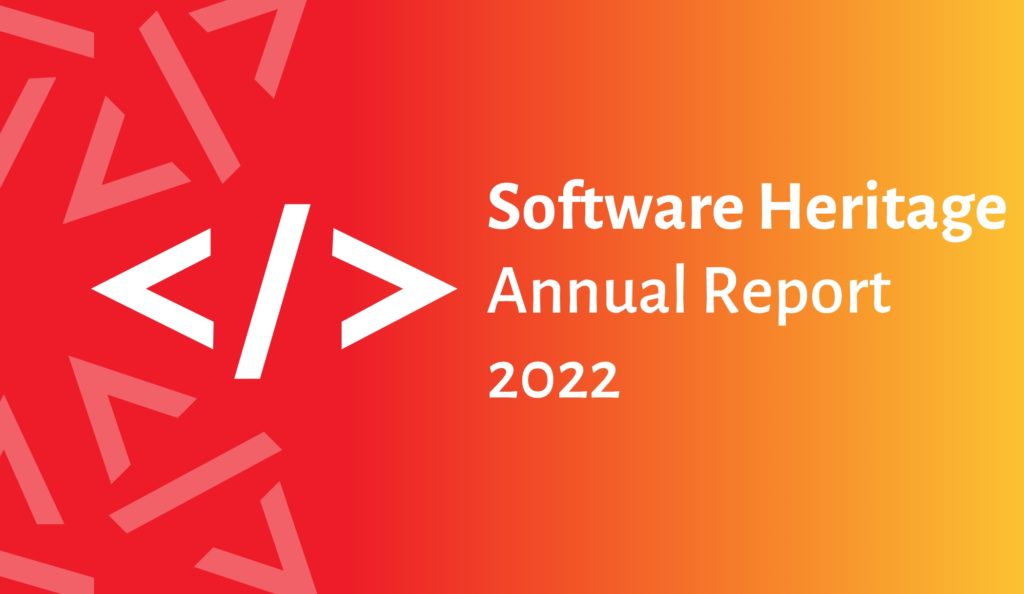 As we enter 2023, we publish, as usual, our annual report on the past year.
We are excited to announce that this is now available as a → standalone document ←, making it easier to grasp the breadth of the mission, follow the progress made and share it with a broader audience.
In 2022, we continued to expand our collection of source code, reaching a total of over 13 billion unique source files from over 200 million origins. This represents a significant increase over the previous year, as we have been working hard on increasing ingestion and archival efficiency.
Numerous user-facing improvements are now visible, with the addition of features like « Add Forge Now » and the release of the updateswh browser extension.
We have organised the SWHAP Days event to raise awareness of the importance of source code preservation and the role that Software Heritage plays in this effort. And we are organising and supporting the growing community of ambassadors and contributors.
We want to extend our gratitude to our sponsors and members, as well as to all the supporters and volunteers, without whom none of this would be possible. We are thankful for your continued support, and we look forward to working together to pursue Software Heritage's long-term mission.