mai 20, 2020
Welcoming Sloan support to expand the Software Heritage archive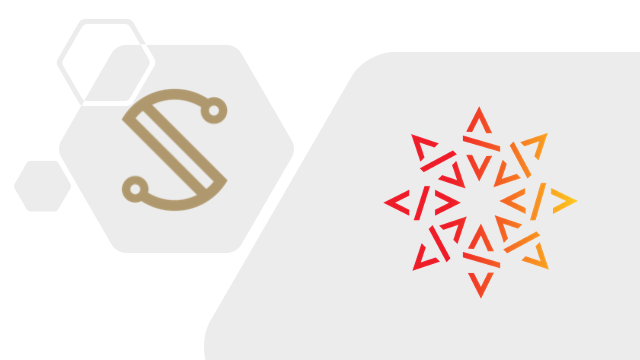 The mission of Software Heritage is to collect, preserve and share all the publicly available source code. With more than 7 billion source files from more than 120 million projects, the Software Heritage archive has the unique ability to retrace the detailed history of revisions of all versions of the code it contains.
We are deligthed to announce a grant from the Alfred P. Sloan Foundation to foster the emergence of a community of expert contributors to increase the coverage of the Software Heritage archive.
A large amount of source code has already been ingested into the Software Heritage archive, notably from GitHub, Gitlab and Bitbucket, and we need now to address the long tail of all the diverse software development platform and version control systems that are used for publicly available source code.
To this end the Software Heritage modular architecture relies on two kind of components:
Listers: specialized adaptors that allow Software Heritage to obtain the list of software projects present on a given platform
Loaders:  specialized translators that facilitate reading the version history contained in a version control system, and ingest it into the giant Merkle graph that underlies the Software Heritage archive.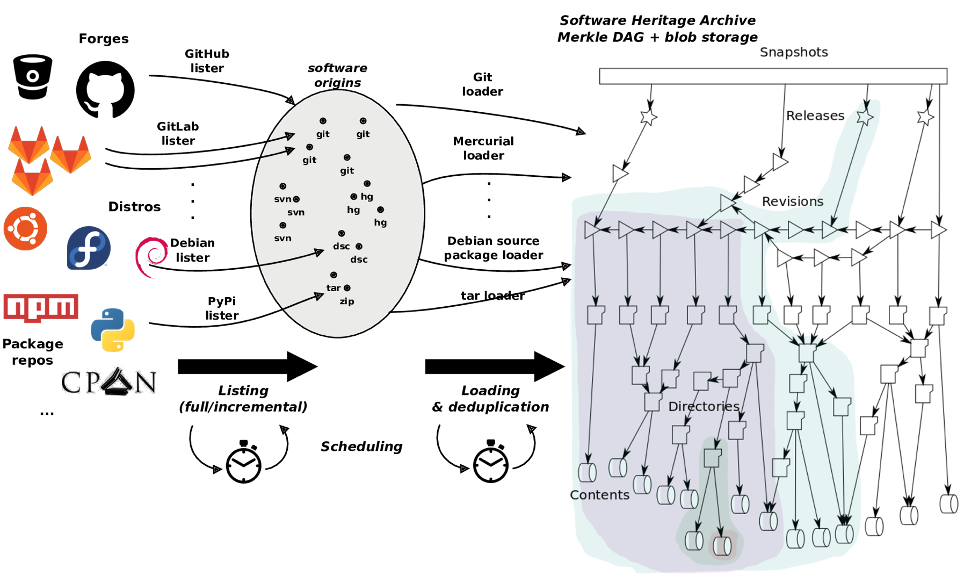 Expert knowledge is required to build efficient and correct listers and loaders. Thanks to the precious support of the Sloan Foundation, we have now some funding to support dedicated developers willing to contribute to Software Heritage's long term mission of collecting and preserving all software source code.
« The Software Heritage Archive is an important resource in software preservation, not just as a critical repository of cultural heritage, but also for historical and sociological studies of how software is produced and the identification of legacy vulnerabilities of critical systems that have evolved over time, » says Josh Greenberg, Program Director at the Sloan Foundation.  « The Sloan Foundation is pleased to be able to support their vital work. »
We are now calling on all experts to step up and express their interest in participating by filling in this simple form and we'll get back to them with more details soon.
This is an exciting opportunity, let's spread the news!