June 30, 2016
Our first press release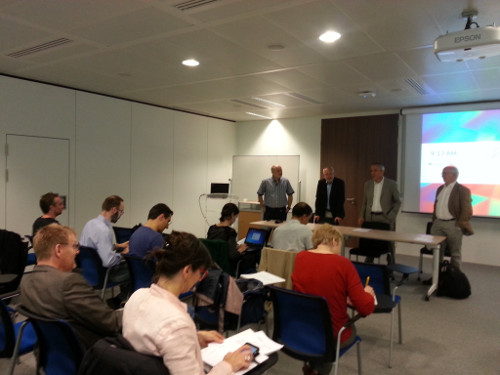 Journalists from major press outlets and medias gathered this morning at Inria's offices in Paris to attend the public announcement of the Software Heritage project, which we have just unveiled.
We are thrilled about both the feedback we received and the interesting questions we got a chance to answer. We have live covered the press conference via Twitter, so if you are interested in details you will find plenty there.
To accompany the press conference, and for all our friends worldwide who couldn't be with us this morning, we have just published on Inria's website our first press release (also available in PDF) as well as the press kit about Software Heritage. You will find in there information about our mission, the work we have done thus far, and the challenging roadmap ahead of us.
Stay tuned, because we'll have news for you early next week!