December 15, 2020
Towards a better understanding of FAIR principles for software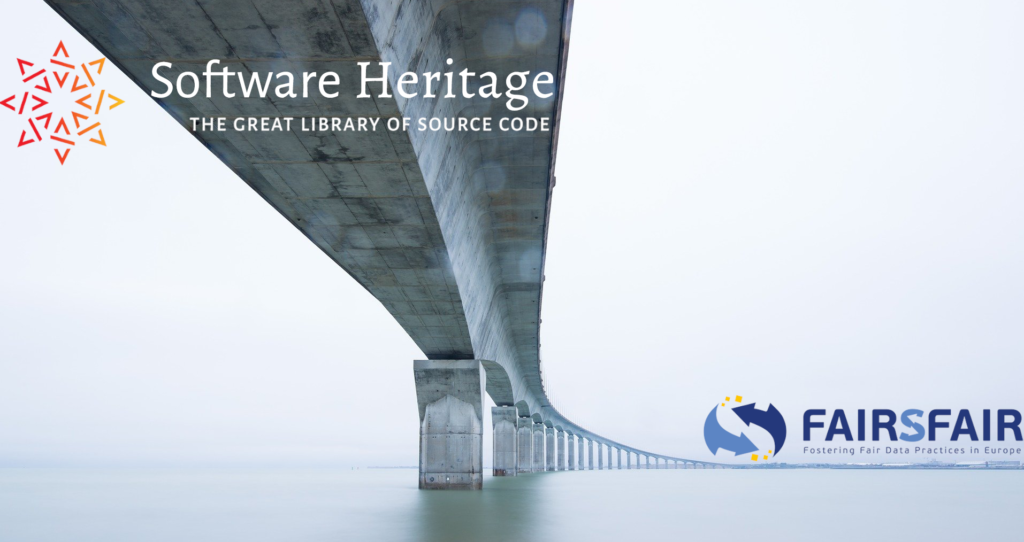 As announced at our latest annual progress report (2019), we participate in the FAIRsFAIR european project (Fostering Fair Data Practices in Europe) which aims to supply practical solutions for the use of the FAIR data principles throughout the research data life cycle.
A large part of the technical and scientific knowledge that is being developed today resides in software and our participation involves different activities to promote software recognition in academia and in a FAIR ecosystem.
One of these activities is the M2.15 Assessment report on 'FAIRness of software', which is the first FAIRsFAIR milestone dedicated to software as a research output.
In this report we discuss the state-of-the-art of software in the scholarly ecosystem, by analyzing nine resources that call for the recognition of software in academia or/and present interpreted guidelines inspired by the FAIR principles. With this analysis we demonstrate to what extent each of the FAIR principles is seen as relevant, achievable and measurable; and in what sense it benefits software artifacts.
Furthermore, we present different infrastructures, mechanisms and components that can help software to become more FAIR.  The Software Heritage archive plays an important role, providing long term access to source code and the possibility to reference and specifically identify software artifacts with the persistent intrinsic identifier – the SWHID.
Finally, we present 10 high-level recommendations for organizations that seek to define FAIR principles or other requirements for research software in the scholarly domain.
The report was published on October 16, 2020 on Zenodo [1] and it is now open for comments during a community review that has been launched with the FAIR + Software: decoding the principles webinar and a short introductory blog post on the FAIRsFAIR website titled "Decoding the FAIR principles: are they relevant to software?"
You can contribute directly in this online document until January 10th: let's spread the word!
And if you want to contribute to the mission of Software Heritage by participating in our research activities, take a look at our research community!
[1] Gruenpeter, M., Di Cosmo, R., Koers, H., Herterich, P., Hooft, R., Parland-von Essen, J., Tana, J., Aalto, T., Jones, S. (2020). M2.15 Assessment report on 'FAIRness of software' (Version 1.1). Zenodo. https://doi.org/10.5281/zenodo.4095092