July 20, 2021
Introducing our 7th ambassador, Anna-Lenna Lamprecht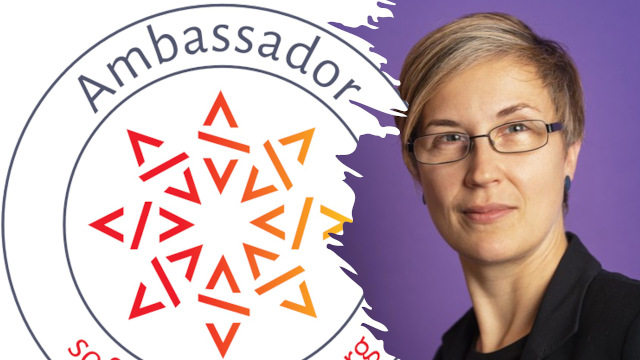 We are delighted to introduce our 7th ambassador, Anna-Lena Lamprecht, an assistant Professor of Software Technology at the Department of Information and Computing Sciences, at Utrecht University, in the Netherlands. 
Anna-Lena conducts research at the interface of research software engineering and applied formal methods, currently focusing on FAIR software and automated exploration of computational workflows. Anna-Lena is active in several national and international communities, including de-RSE, EASST, ELIXIR, FME, IPN, NL-RSE and VERSEN. She is an NL-RSE core team member, Netherlands representative at the International Council of RSE Associations, secretary of the IPN EDI working group, and co-editor-in-chief of the open-access journal ECEASST.
Anna-Lena says that she has been fascinated by the Software Heritage archive since she first heard about it a few years ago: "The rise of the electronic computer has radically changed our world and society over the last decades, and Software Heritage's mission to systematically archive all the software that has been developed acknowledges and pays tribute to its central role in this change. The new possibilities provided by computers and software also caused scholarly research in many disciplines to become computational sciences. With the current transition towards Open Science, sharing code and applying the FAIR (findable, accessible, interoperable, reusable) principles to software become increasingly important". 
In her own opinion, Anna-Lena thinks that Software Heritage is the missing piece in the puzzle to guarantee long-term availability of scientific code.
If you want to contact her or to learn more about our mission, she will be happy to answer you back: a.l.lamprecht at uu.nl.
And do not forget! We are looking for enthusiastic organizations and individuals to volunteer as ambassadors to help grow the Software Heritage community. If you too want to become an ambassador, please tell us a bit about yourself and your interest in the mission of Software Heritage.