August 19, 2021
Meet our 11th ambassador, Alexis Lebis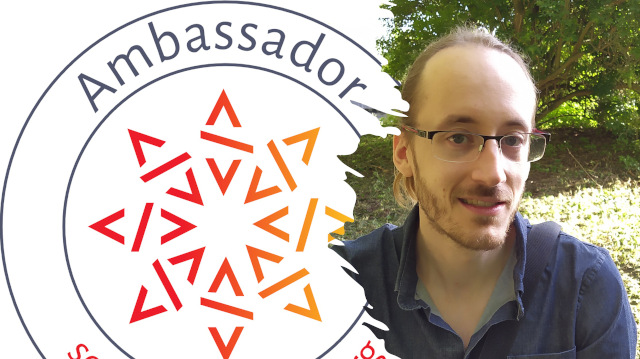 Our community keeps growing and we are delighted to introduce our 11th ambassador, Alexis Lebis, lecturer in artificial intelligence at the Center for Digital Systems (CERI SN) of Institut Mines Télécom Lille Douai.
Alexis's research is mainly focused on Decision Making (DM) and Knowledge Engineering (KE), especially applied to Technology Enhanced Learning (T.E.L.). He is interested in providing educational stakeholders with new decision-making tools for complex pedagogical situations, adapted to the always changing education context. 
He is also very interested in reproducible science, and how to foster it in T.EL., and more generally in computer science fields. His PhD thesis delved into this problem, heavily relying on KE and web semantics. He is excited to further his investigation of reproducibility concerns, as an ambassador of Software Heritage.
If you want to contact Alexis or to learn more about our mission, he will be happy to answer you back: contact at alexis.lebis.org
And do not forget! We are looking for enthusiastic organizations and individuals to volunteer as ambassadors to help grow the Software Heritage community. If you too want to become an ambassador, please tell us a bit about yourself and your interest in the mission of Software Heritage.