October 22, 2021
Introducing Sandrine Layrisse, our 15th ambassador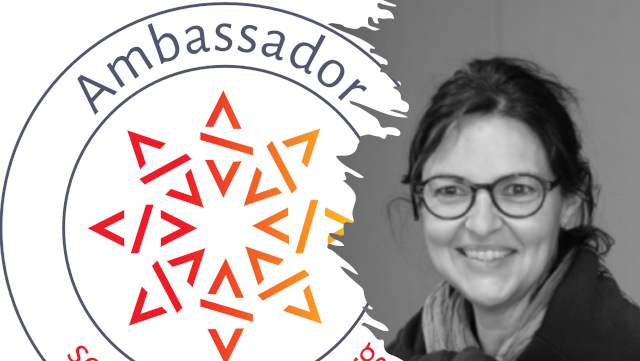 We are delighted to introduce our 15th ambassador, Sandrine Layrisse, System and network administrator at the Bordeaux Mathematics Institute (IMB – CNRS, Bordeaux INP and Université de Bordeaux.
Her involvement in the Online Platform for Mathematics (Plateforme en ligne pour les mathématiques (PLM) team is enabling the new PLM services to move towards the provision of Platforms as a Service to facilitate the development and management of mathematical research codes.
Sandrine joined the Software Heritage community as an ambassador with the idea of facilitating and promoting the connection of mathematical research objects to the Software Heritage archive which aims to collect, preserve and share them
If you want to contact her or to learn more about our mission, she will be happy to answer you back : sandrine.layrisse at math.cnrs.fr
And do not forget! We are looking for enthusiastic organizations and individuals to volunteer as ambassadors to help grow the Software Heritage community. If you too want to become an ambassador, please tell us a bit about yourself and your interest in the mission of Software Heritage.