February 10, 2022
Building the technology needed to bridge the Software Heritage archive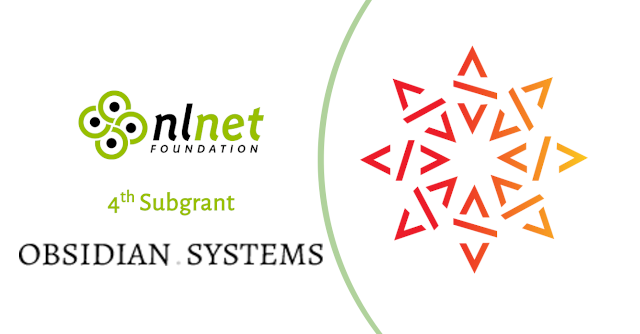 The mission of Software Heritage is to collect, preserve and share all the publicly available source code. With almost 12 billion source files from more than 172 million projects, the Software Heritage archive is the largest collection of source code ever created.
Today we are delighted to share that one more subgrant has been awarded! Thanks to the NLNet Foundation, Obsidian Systems will be working on building the technology needed to bridge the Software Heritage archive with IPFS, an advanced peer-to-peer file storage protocol.
Obsidian will work with Software Heritage and Protocol Labs to integrate SWHIDs with the IPFS data model and integrate this protocol extension in the official Go implementation, paving the way to making the Software Heritage archive accessible through IPFS.
Thanks again to the NLnet Foundation for supporting Obsidian in helping our long term mission.