September 27, 2022
New user-dedicated features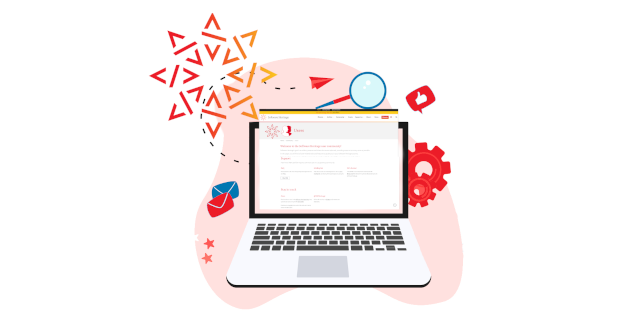 Community/users new web page
A new community/users page dedicated to Software Heritage users is now available on the website. On this page, you will find all the resources available to provide SWH users with help and support.
On this occasion, we have introduced new user-oriented communication channels, as presented below.
User-dedicated communication channels: swh-users mailing list and #swh IRC channel
Software Heritage offers various communication channels, including IRC channels (mainly dedicated to developers) and mailing lists among which some role-dedicated lists (ambassadors, developers) or some lists related to discussions around a specific pillar (like swh-science).
Until now, we didn't have a specific mailing list dedicated to user-related questions (for example technical, tools usage) where users can ask questions that are not answered in the FAQ.
This need has been addressed, and we are happy to announce that you can now ask your user-related questions on the swh-users mailing list! (click here to subscribe). Team member and ambassadors will do their best to bring you accurate answers to help you use the Software Heritage archive.
For IRC/Matrix users, we also opened #swh, a new general discussion channel, where the community of SWH users can gather to discuss general topics around Software Heritage. See our IRC documentation for more info.