March 30, 2023
Meet our third ambassador in 2023, Simon Phipps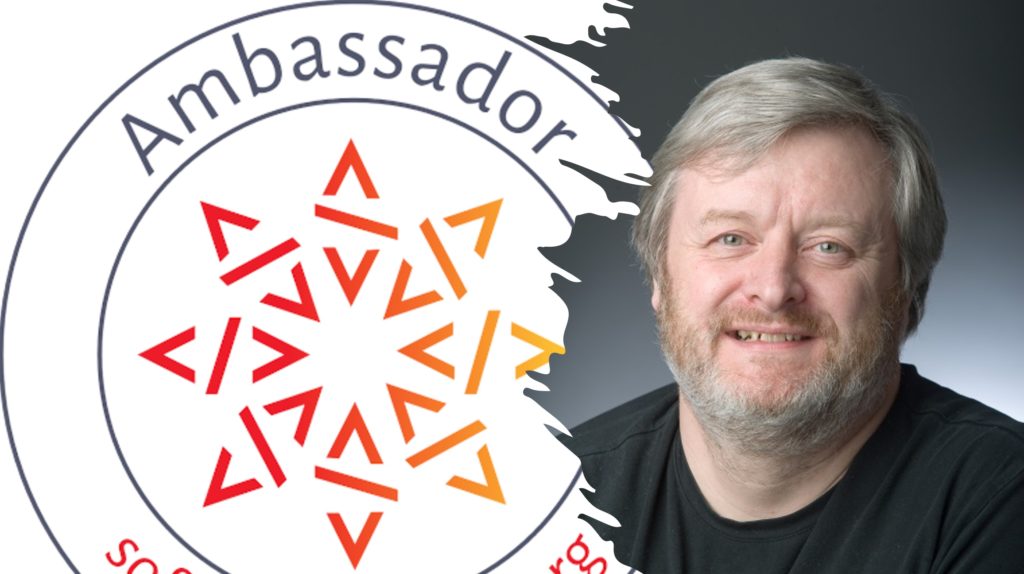 We are delighted to welcome our third ambassador this year: Simon Phipps!
Simon is a computer engineer who has had a long career in the computer industry working on networking, operating systems, standards and latterly Open Source. He was twice President of the Open Source Initiative (OSI) — the non-profit organisation that acts as steward of the canonical list of open source licenses and the Open Source Definition — and a director of The Document Foundation, creators of LibreOffice. Today Simon helps organisations with open-source community strategy and governance and works for OSI leading its standards and public policy engagement.
Simon remembers discussing the idea of a great archive of software with Roberto di Cosmo a year or so before it became a reality, going on to co-author the Paris Call and speak at the UNESCO launch of Software Heritage about how open-source software is crucial to the political transparency of democracy as well as to the historical record of its enactment by government. He joined the SWH ambassadors network because he believes, and is keen to advocate for Software Heritage in this context as well as for cultural preservation.
We are looking forward to collaborating with Simon on the software preservation challenges of the wider Open Source and Free Software community.
If you want to contact him or learn more about our mission, he will happily answer you: ? simon at meshedinsights dot com
And do not forget! We are looking for enthusiastic organizations and individuals to volunteer as ambassadors to help grow the Software Heritage community. If you too want to become an ambassador, please tell us a bit about yourself and your interest in the mission of Software Heritage.