April 18, 2023
Meet our fifth ambassador in 2023, Harish Pillay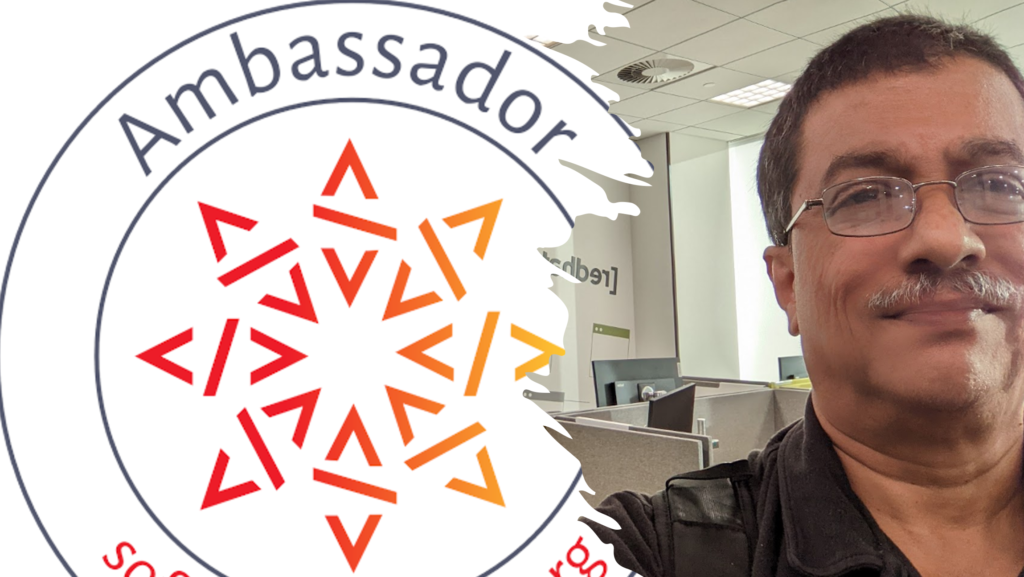 We are delighted to welcome our fifth ambassador this year: Harish Pillay! Harish is an electrical and computer engineer; he leads the Community Architecture and Leadership in Red Hat Asia Pacific. In 2016, he was elected for a three-year mandate into the Internet Society Board of Trustees. His introduction to internetworking was on the ARPANET in 1985/86.
Harish has developed a wide range of hard skills and takes an ethical approach to technology thanks to his background in International Arbitration, Internet security, and Open Source Metrics (chaoss.community). Thus, early in his career, Harish understood how a network such as the Internet would change the way humans interact with each other and build social links.
Now, as a Software Heritage ambassador, Harish wants to advocate for better recognition of the role of software in our culture. Harish believes that software is a form of human expressions, like art, music, songs, and dances, and that we have a duty to archive and make it available for future generations.
Harish enjoys sharing his deep expertise by mentoring startups in the technology space, especially with solutions that are built using open-source technologies. He firmly believes that enabling customers and societies at large with all the tools in an open manner brings significant benefits.
If you want to contact Harish to learn more about our mission, he will happily answer you back:
h dot pillay at ieee dot org
And do not forget! We are looking for enthusiastic organizations and individuals to volunteer as ambassadors to help grow the Software Heritage community. If you too want to become an ambassador, please tell us a bit about yourself and your interest in the mission of Software Heritage.