July 3, 2023
Join us in Preserving Inria's Software Heritage: A Call to Contribute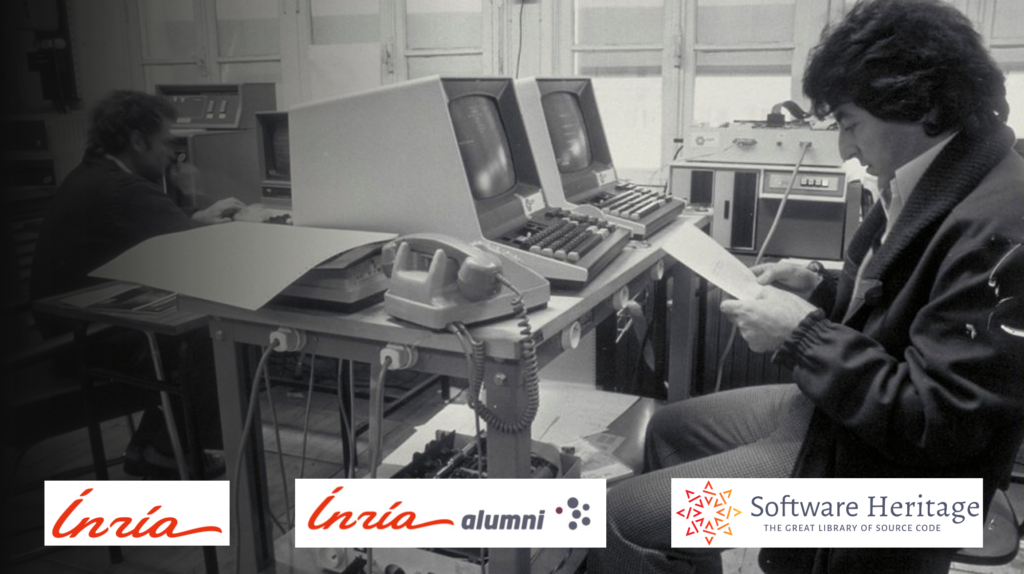 Software Heritage, in collaboration with the Inria alumni network and the Direction of Culture and Scientific Information (DCIS) of Inria, is excited to invite you to join us in contributing to the inventory of the software heritage built at Inria since its inception. At Software Heritage, our mission is to collect, preserve, and share all publicly available software in source code form, recognizing its significance as a cultural artifact that shapes our world and impacts our lives in countless ways.
Preserving Inria's software heritage
To accomplish this ambitious goal, we are calling upon the collective knowledge and expertise of the Inria community. We encourage you to participate in a survey, which will enable you to contribute your insights and help create a comprehensive overview of the software that has played a crucial role in the institute's history. Additionally, the survey aims to capture information about the teams and individuals involved in these software projects and identify artifacts that can be preserved for future generations.
Survey Participation and Timeline
We kindly request your active participation in this survey, as your contributions are invaluable in ensuring the accuracy and completeness of the inventory. The survey will remain open until September 15th, allowing ample time for you to share your knowledge and insights.
The results of the survey will be consolidated into an anonymized report, which is scheduled for public release in the autumn. This report will serve as the preliminary work for the implementation of a comprehensive preservation policy, outlining strategies for safeguarding the source codes and other archival documents associated with the history of the identified software projects. Software Heritage and Expo Inria will collaborate closely in this endeavour, ensuring the preservation and accessibility of these invaluable software artifacts.
We invite you to actively contribute to this important initiative of preserving Inria's software heritage. By participating in the survey, you play a pivotal role in capturing the knowledge and history embedded within these software projects, fostering a rich legacy for future generations of researchers and industry professionals.
👉 Contribute to Inria's software heritage:
Thank you for your support and dedication to safeguarding our software heritage!
Together, let us preserve the past to shape the future!