juin 7, 2018
Opening the doors of the Software Heritage archive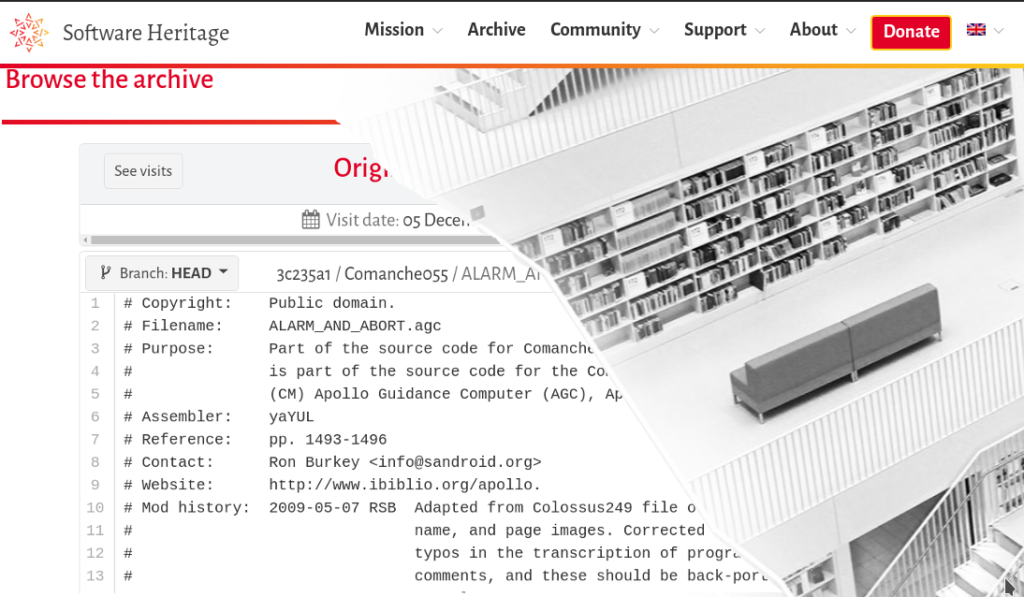 Software is all around us: it powers our industry, fuels innovation, supports scientific research and lies at the heart of our societies. The mission of Software Heritage is to collect, preserve, and make readily available the source code of all software ever written, building an essential infrastructure at the service of cultural heritage, science, industry, and society as a whole. On April 3rd 2017, a landmark partnership agreement was signed between Unesco and Inria to establish a framework for collaboration on preserving the knowledge embedded in software source code, and making it widely available, centered around our work at Software Heritage.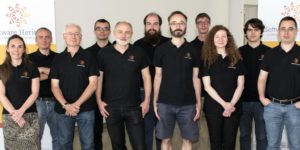 We have been working hard on this great library of software source code. Collecting huge amounts of software source code and building the virtual shelves on which to store them is a daunting task, and has kept us busy since day one. All this work has been going on under the hood, the only visible part, up to now, being the status counters that track new contents added every day and an API for developers.
Today, June 7th 2018, we are proud to be back at Unesco headquarters to unveil a major milestone in our roadmap: the grand opening of the doors of the Software Heritage archive to the public (the slides of the presentation are online). You can now look at what we archived, exploring the largest collection of software source code in the world: you can explore the archive right away, via your web browser. If you want to know more, an upcoming post will guide you through all the features that are provided and the internals backing them.
Several of the sponsors, partners and high level personalities that are supporting our work
are with us on this special occasion here at Unesco ( here is the text of the speech delivered by Simon Phipps). This is a major milestone in the development of Software Heritage: we are deeply grateful for their continuous commitment. Now that the doors of the archive are wide open, it's time to remember that we are all concerned. Developing the Software Heritage infrastructure, tackling the new scientific challenges it raises, spreading the word, or making a donation: everybody can contribute, and we thank you in advance for your invaluable help!