April 23, 2020
Rescuing 250000+ endangered Mercurial repositories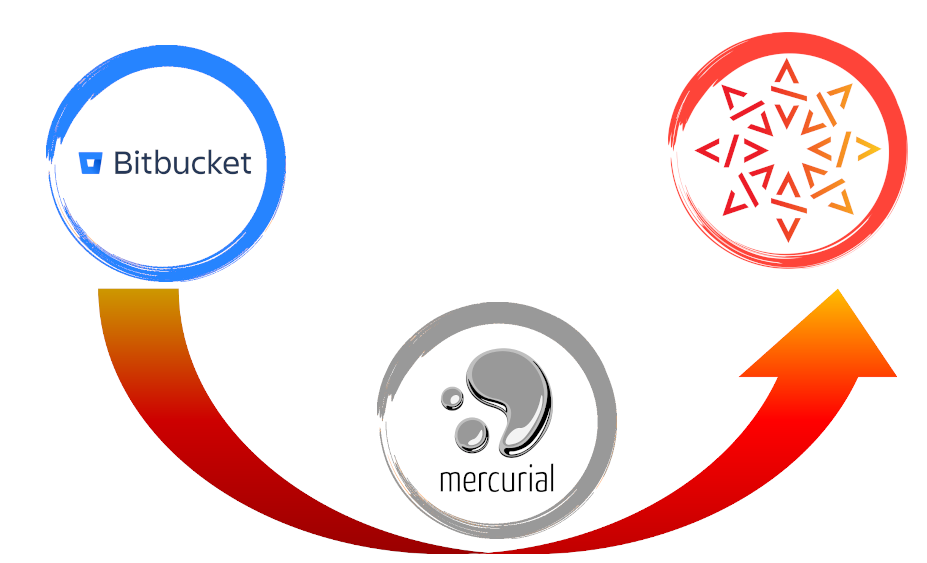 A significant amount of publicly available source code is hosted free of charge on a variety of software development platforms, some of which have been and continue to be phased out for various reasons. Salvaging this code before it's too late is one of the reasons why Software Heritage was born in the first place, and over the past years we have already rescued over 1.5 million repositories from Google Code and over 100.000 repositories from Gitorious.
Here we go again…
The popular Bitbucket code hosting platform has decided to discontinue support for the Mercurial version control system, and all Mercurial-based repositories will be officially removed on June 1, 2020: over 250.000 repositories are now at risk to be lost forever in a few weeks!
… saving more endangered source code
Today, we are excited to announce that Software Heritage is going to archive all the public Mercurial repositories, in collaboration with the Octobus team, that has deep knowledge of the Mercurial version control system.
This massive effort will ensure that none of the public repositories will be lost, even those that are not actively maintained any more, and we're grateful to the NLNet Foundation for supporting this undertaking.
And we are delighted to share the news that the Octobus team has decided to go the extra mile, and has built heptapod.host a brand new code hosting platform where active Mercurial-based projects can now migrate seamlessly.
You can help!
The Software Heritage archive is growing steadily as we crawl new source code from software projects and development forges. Everyone can contribute to this mission: explore the sponsor and the mirror programs, save endangered repositories, collect and curate landmark legacy code.
Or just make a donation and spread the news!