June 29, 2021
Introducing our latest ambassador, Mohammad Akhlaghi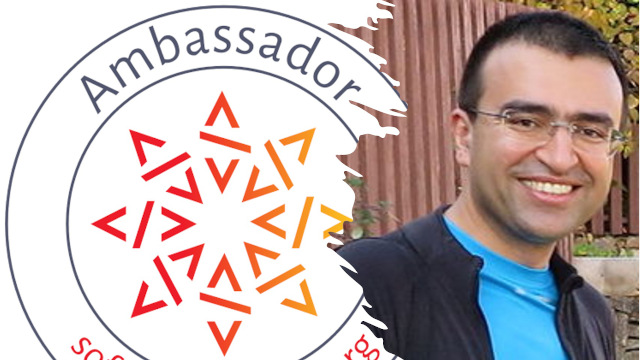 Our community continues to grow: meet our fifth ambassador, Mohammad Akhlaghi, a Big Data Astronomer at the Instituto de Astrofisica de Canarias (IAC), in Spain. The IAC is a nationally-funded research center that runs two high-profile international observatories in the world. 
Mohammad is highly committed to making research results more reproducible and contributes to this key goal through the development of the Maneage project, dedicated to properly tracking data provenance to the narrative and plots in research papers, it also allows direct linking with the Software Heritage archive, for example, see Akhlaghi et al. (2021, CiSE, 23 (3), 82-91).
For his work on Maneage, Mohammad was awarded the RDA-Europe adoption grant, which has also been featured in a "News and Views" article of Nature Astronomy (Kuttel 2021). The "No expiration date" title of this paper, fits very well with how Maneage blends into Software Heritage for preserving research code+narrative. Mohammad is also the founder of GNU Astronomy Utilities (Gnuastro), a collection of programs and libraries for data analysis.
You can contact Mohammad at http://akhlaghi.org/ to learn more about Software Heritage and his career experience.
You too can join the community! If you want to become an ambassador, please tell us a bit about yourself and your interest in the mission of Software Heritage.