mars 1, 2022
Towards software as a pillar of Open Science: news from OSEC 2022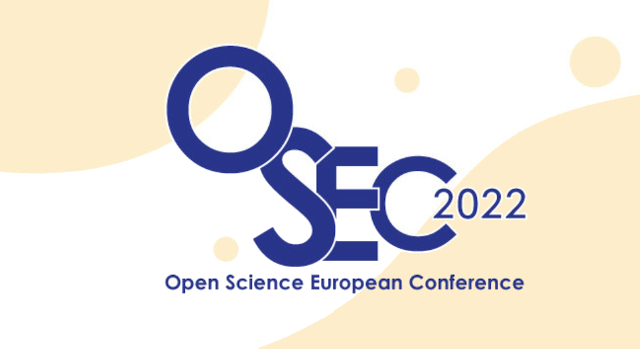 By building the universal archive of software source code, we are also contributing to building the software pillar of Open Science. This appeared clearly during the celebratory event on November 30th at UNESCO headquarters where software and Open Science were on the center stage, with a presentation of the second french National Plan for Open Science and the UNESCO recommendation on Open Science, approved by the member states just a few days before (if you missed the event, here is a dedicated page with all the recordings and the presentations).
We are delighted to report that software was squarely put forward as a key enabler for Open Science also at the Open Science European Conference (OSEC 2022) that took place on February 4th and 5th 2022. Organised in the framework of the french presidency of the European Union, with the participation of top-level personalities, this very high-level event had a full session on software as a pillar of Open Science.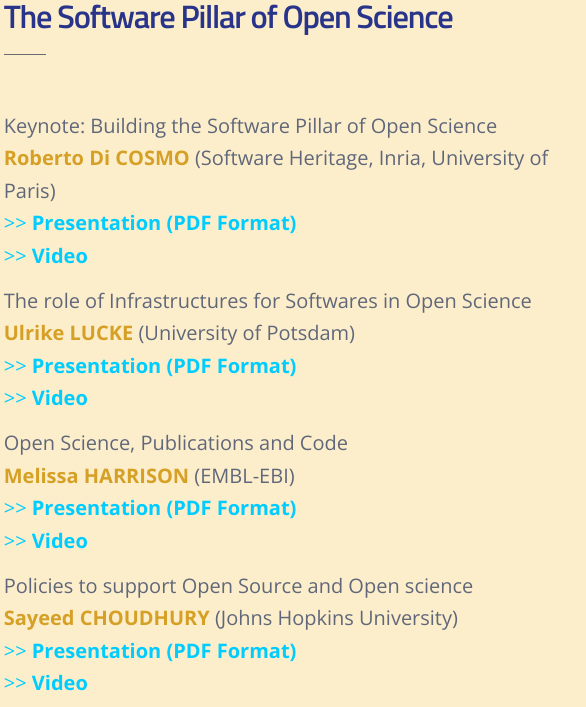 The session was opened by a keynote from Roberto Di Cosmo, Director of Software Heritage, presenting the many issues we need to tackle in order to properly support software in Open Science, and the importance of relying on a common shared infrastructure for archiving and referencing all software source code. The talk by Ulrike Lucke focused on software and infrastructure, the talk by Melissa Harrison focused on the connection with the publishers, and the talk by Sayeed Choudhury on the importance of institutional support.
The session was followed by the announcement of the results of the french national awards for open-source software in research, which for the first time recognized, at the highest national level, key software contributions in a broad spectrum of research domains.
All the videos and presentations from OSEC 2022 are now available online on the website of the conference.